Lookup in Cflow is used to automatically populate the field values in a workflow based on the values entered in another field. Lookup saves time and eliminates the manual entry of data in a workflow. Lookups are primarily used for filling in employee details, product details, customer details and so on. You can assign Approvers in a workflow based on specific criteria by using Lookups. This is known as Approval Matrix.
Click on the Add Lookup from the left menu to create a new Lookup.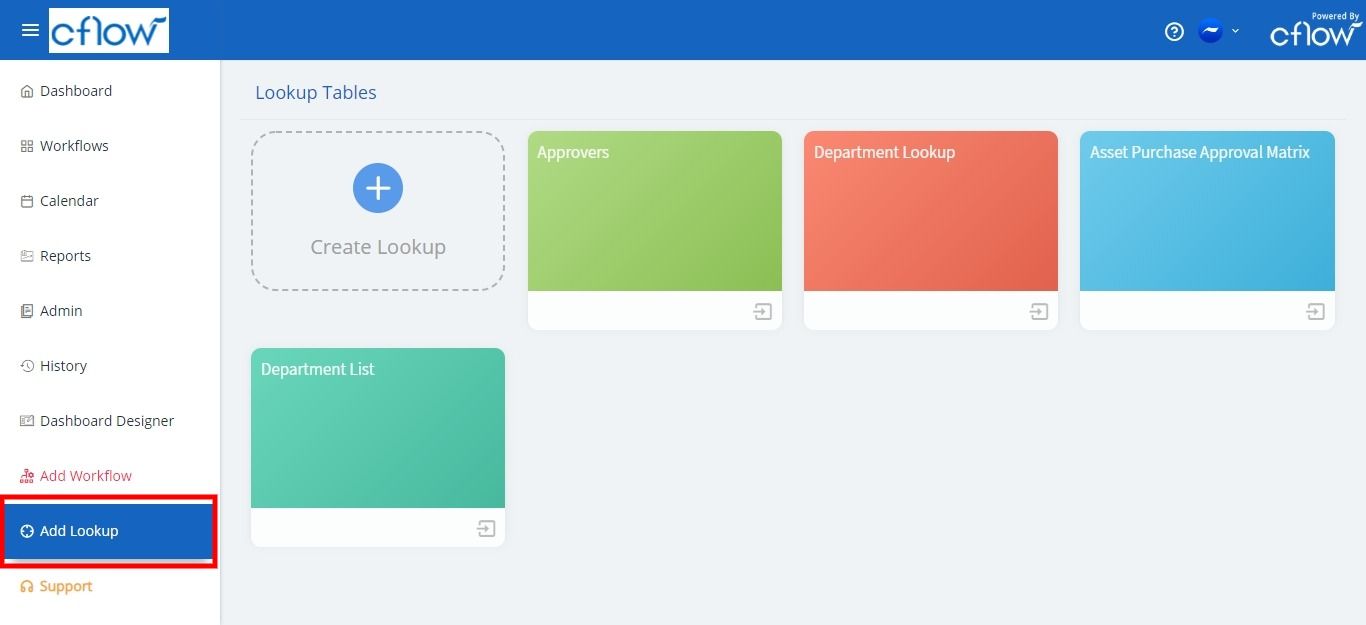 Click on the '+' button to create a new Lookup.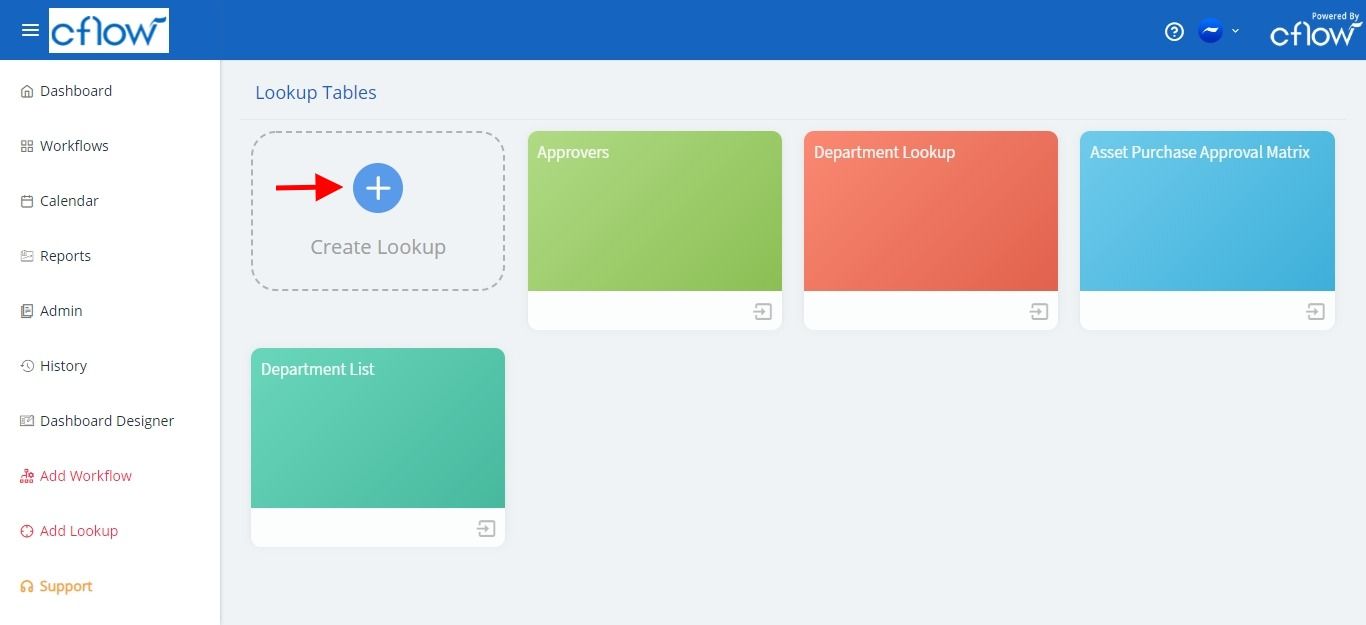 Specify a name to your Lookup and add the fields to sections. You can update the field name, data type and type of field by clicking the pencil icon on each field. Click on the Publish Lookup at the bottom of the page to publish your Lookup and start using right away. If you have not completed the design, Save as Draft to save the Lookup and continue later. Saved Lookups can be accessed from the Add Lookup page. Click on the import icon to continue the design of your Lookup. You can publish the Lookup after completing the design.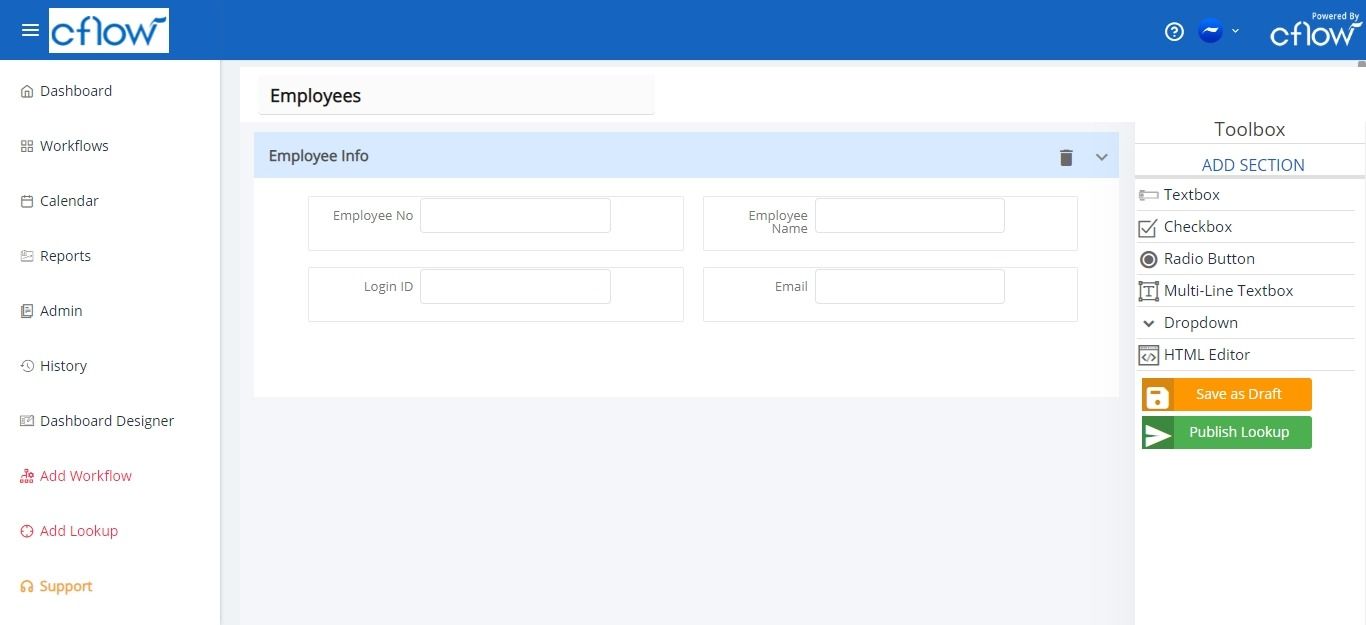 Once the Lookup is published, you can access the Lookup from the Workflows menu under the Lookups tab. Click on Initiate to create a new entry in the Lookup. You can also import from Excel into a Lookup when there is a lot of data to be imported. In Admin -> Lookups, you can configure the Lookup condition in a workflow and populate the values in the workflow fields automatically based on field mappings.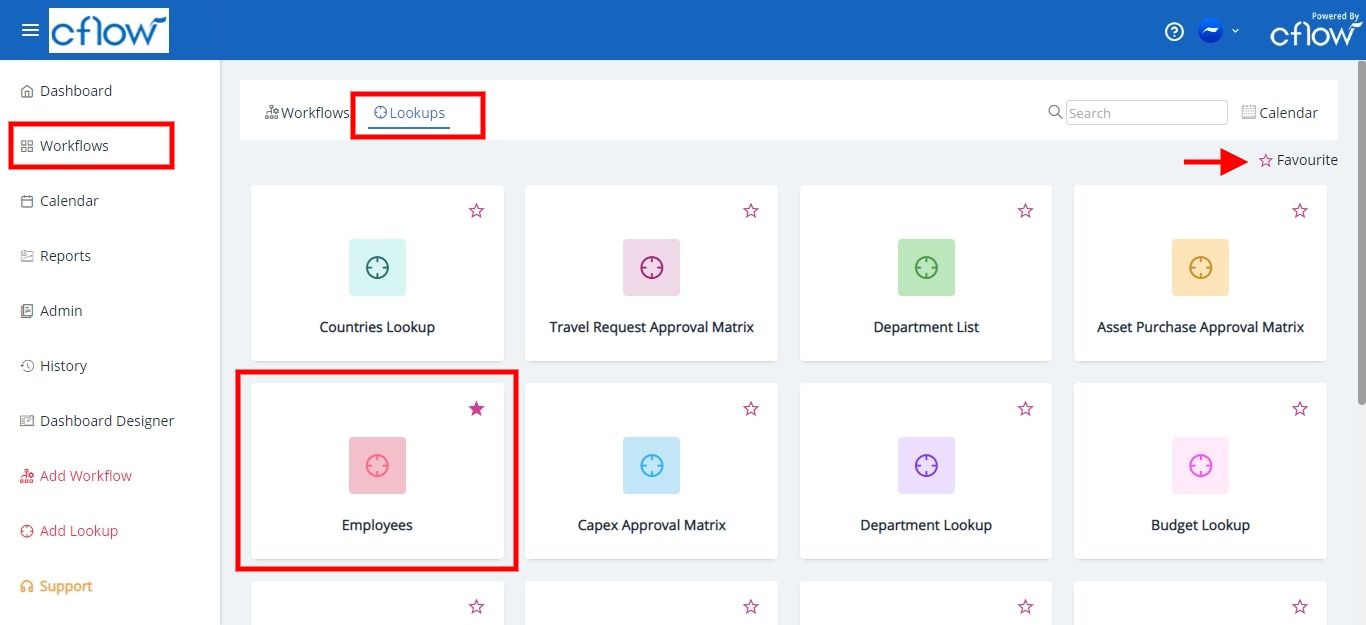 Note: Click on the star icon to add the important or most used lookup to favourite for quick access.