To import a workflow click on the Add workflow item (red button '+') from the left menu. From the workflow library, choose the workflow you want to automate and click on Use This Workflow.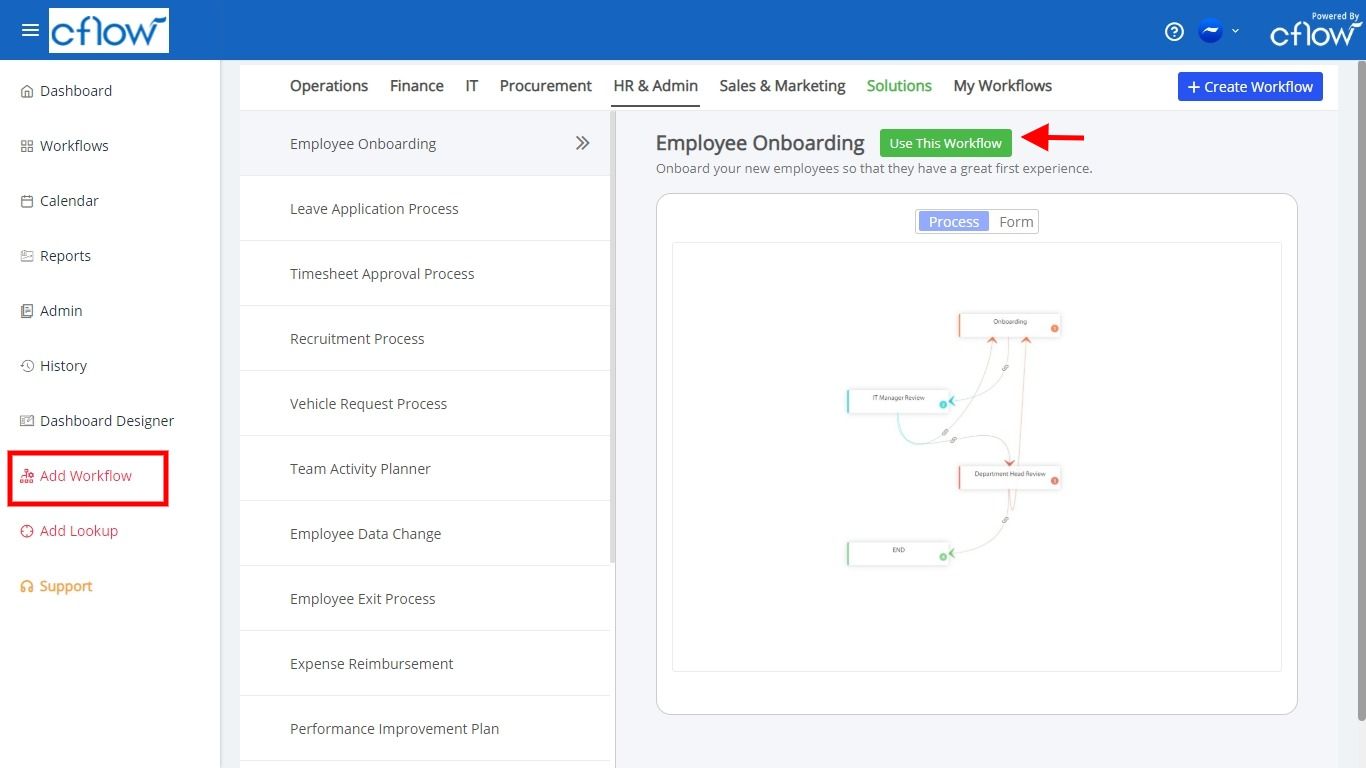 The imported workflow is ready to use
Click on Start Using Your Workflow.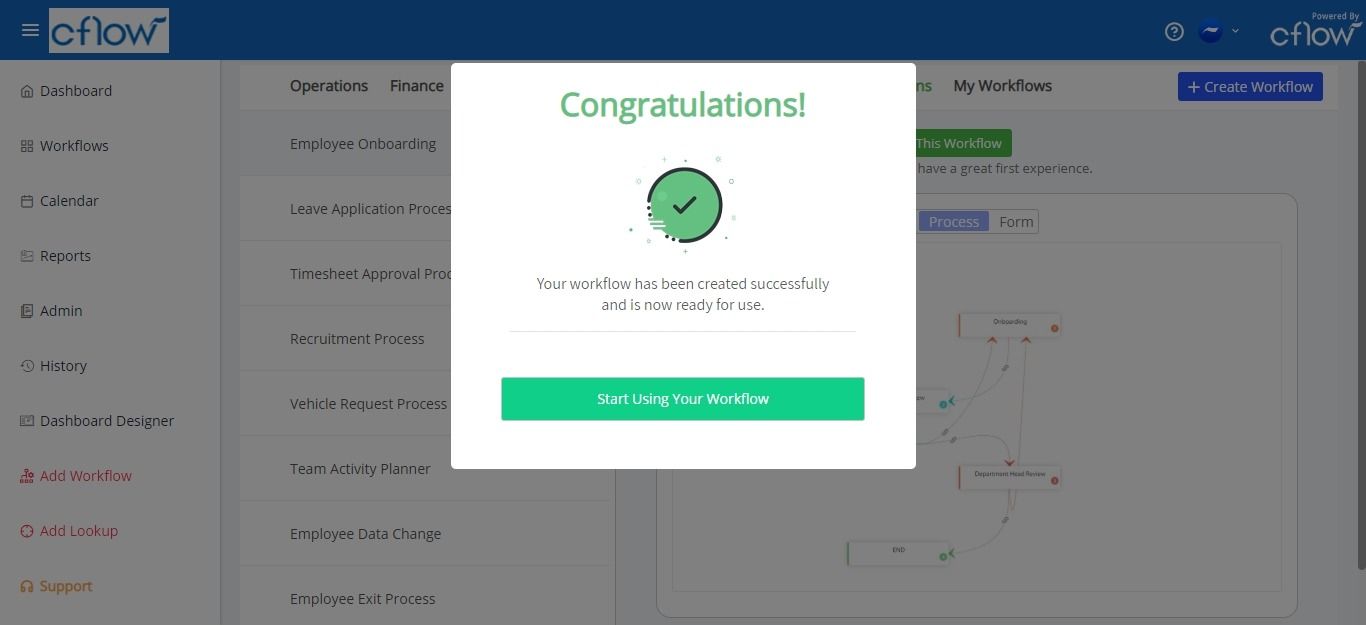 You have been set as the Approver and you should be able to review the request you initiate. Go ahead and create the request.
Note: After the workflow is imported, all changes to the workflow such as form designer, inserting new stages, additional rules have to be done in the Admin -> Workflows.