You can access your Cflow account in the following ways:
Cflow Website-You can directly login through Cflow URL https://cflow.cavintek.com/cflownew/login
You can log in directly from the Cflow website by clicking the login link in the upper right side. If you are already logged into Cflow, you will be directed immediately to your Cflow page. Otherwise, you'll be prompted to log in.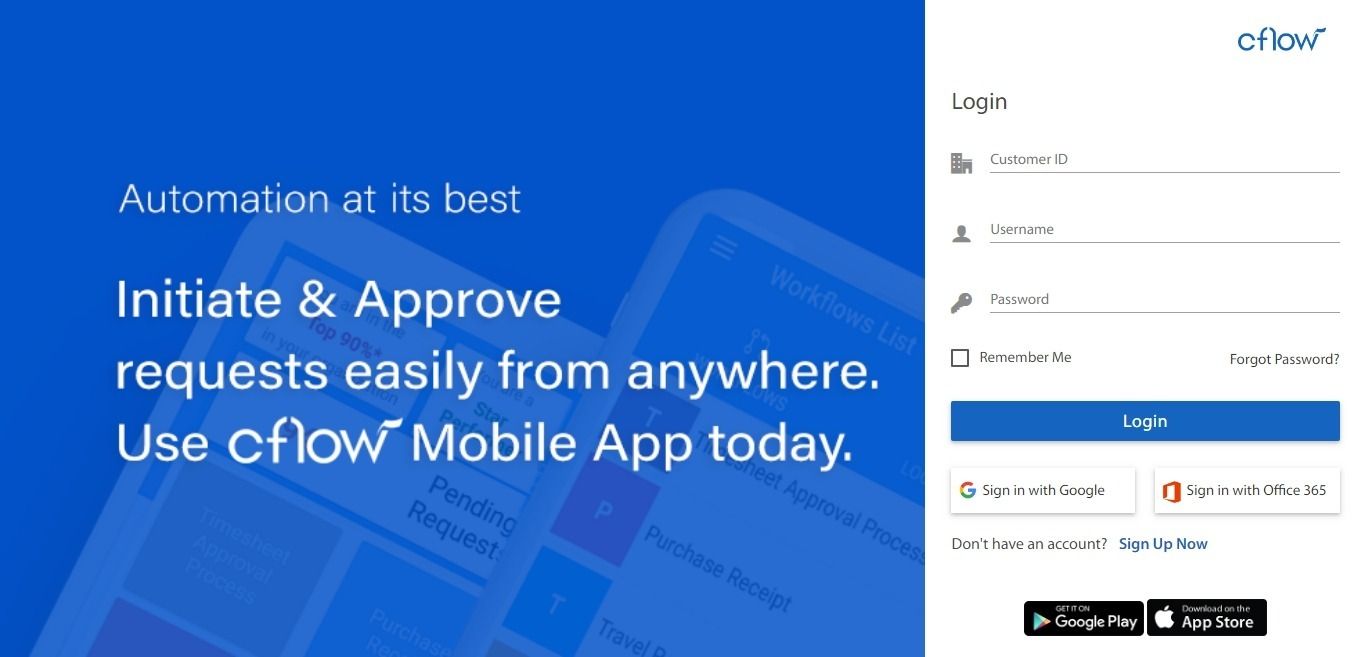 Email – After completing the signup, you will receive a welcome email with the login credentials to access your account. Click on the button 'Start automating' from your email and you will be taken directly to the login page.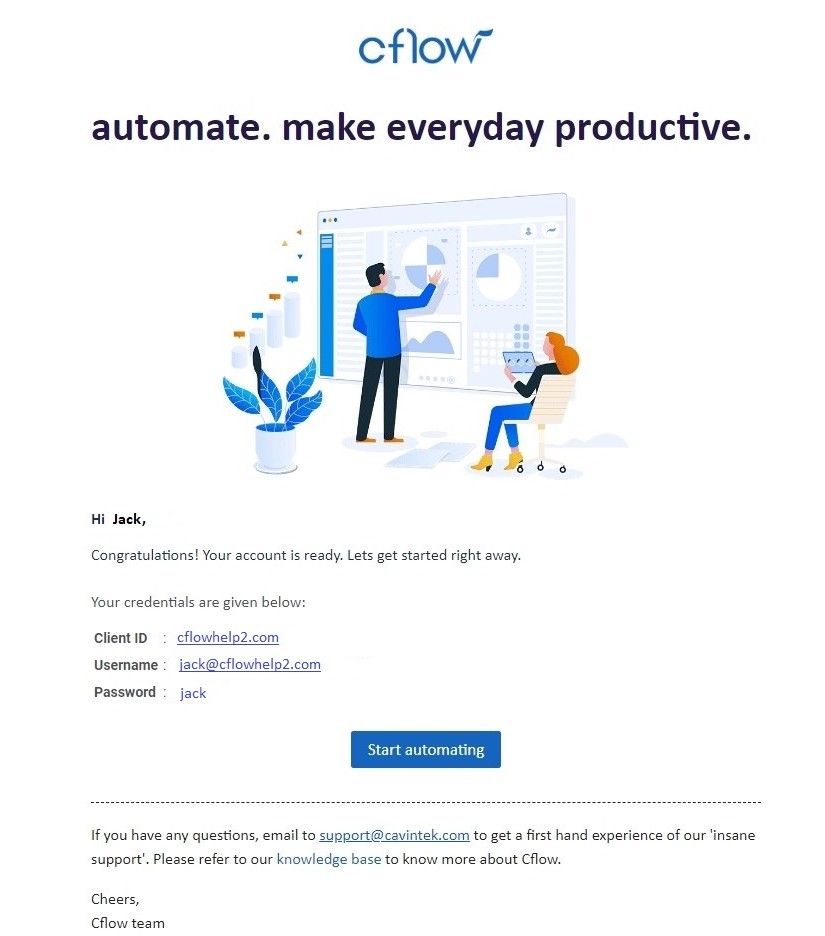 G-suite App Launcher-If you are google apps user, you can launch Cflow from the App Launcher. Click on the Apps icon, click on More, and you can see the Cflow logo.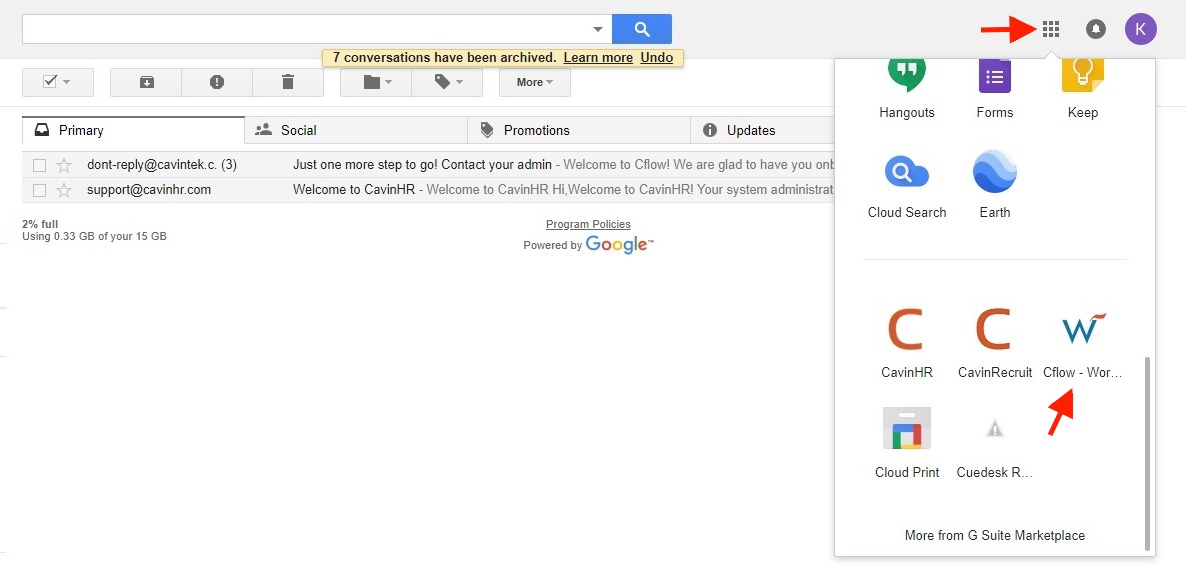 Mobile App – You can login to Cflow via the Mobile App available on both Android and iOS. Use your Client ID, username and password to log in. You can use the mobile app to create new requests and approve pending requests. Click here to know more about Cflow Mobile Application.