Data is the most important aspect of your business. It is very important to do regular backups to prevent loss of data. Data backup can help you protect and restore your data when something goes wrong. Cflow provides a configuration for the backup of individual workflows.
Select Admin -> Workflows.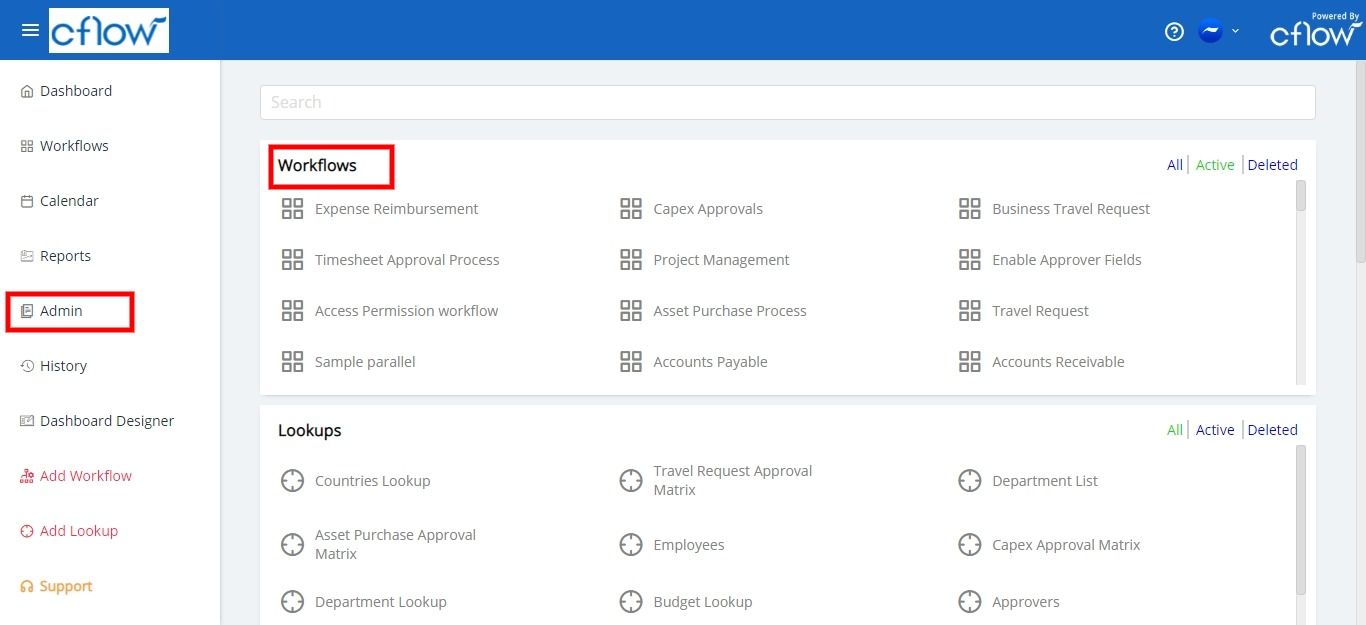 Select a workflow, then select the Backup Settings menu to configure the backup settings for individual workflows.
Turn on Backup Data to backup the data for a workflow. Select the frequency to backup the data. You can backup the data on a daily basis or a weekly basis. If you choose a daily basis, then select the time period from the dropdown when the data should be backed up. If the data needs to be backed up on a weekly basis, then select the day of week and time period when the data should be backed up. You can download the backup data to your device.