A user can request support from Cflow support team based on the access permission configured by admin. Support tickets are the service requests that user create when they face a problem with the Cflow support application.
In Cflow, when you click on the support icon you will be redirected to the dashboard page of Cflow Support. You can view the summary of total tickets, closed tickets, pending tickets and tickets on hold. You will get to know the average time taken for closing the ticket, types of issue and priorities.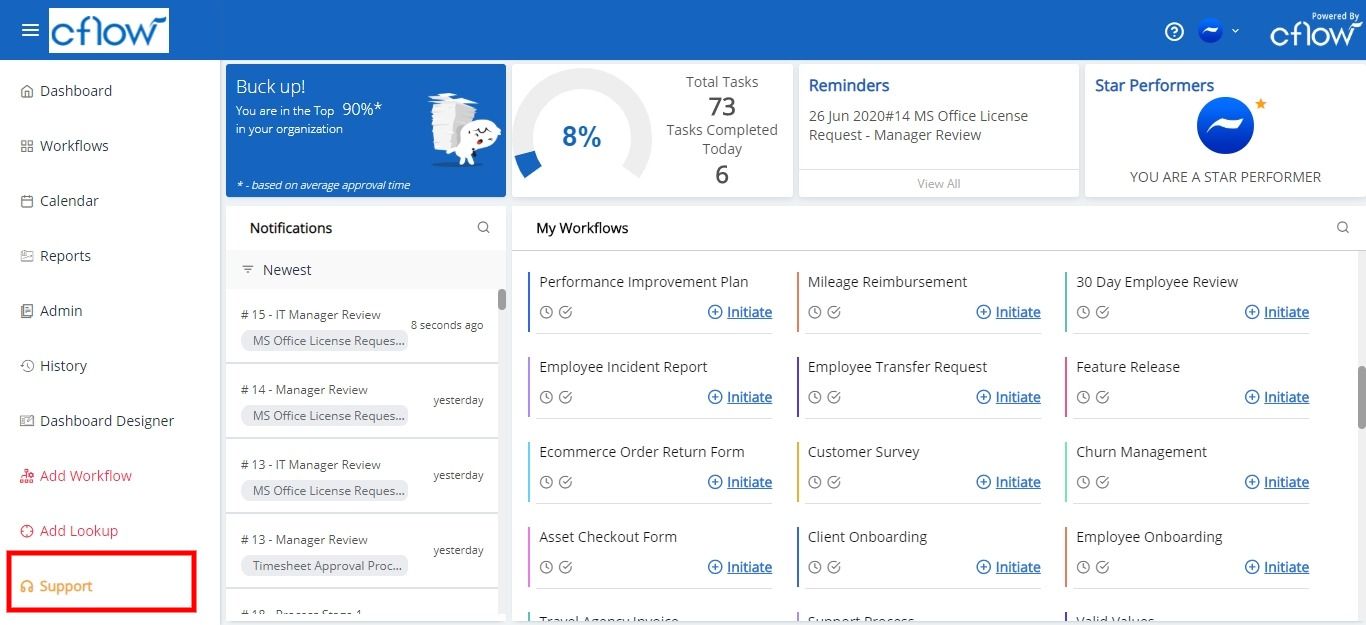 Pending tickets are the tickets that are currently open and being worked on.
Closed tickets are tickets that have been resolved.
When the support team requires additional information from the customer, they can be marked as Tickets on Hold.
At the bottom of the dashboard page, you can get to know more details about open tickets, closed tickets and tickets on hold.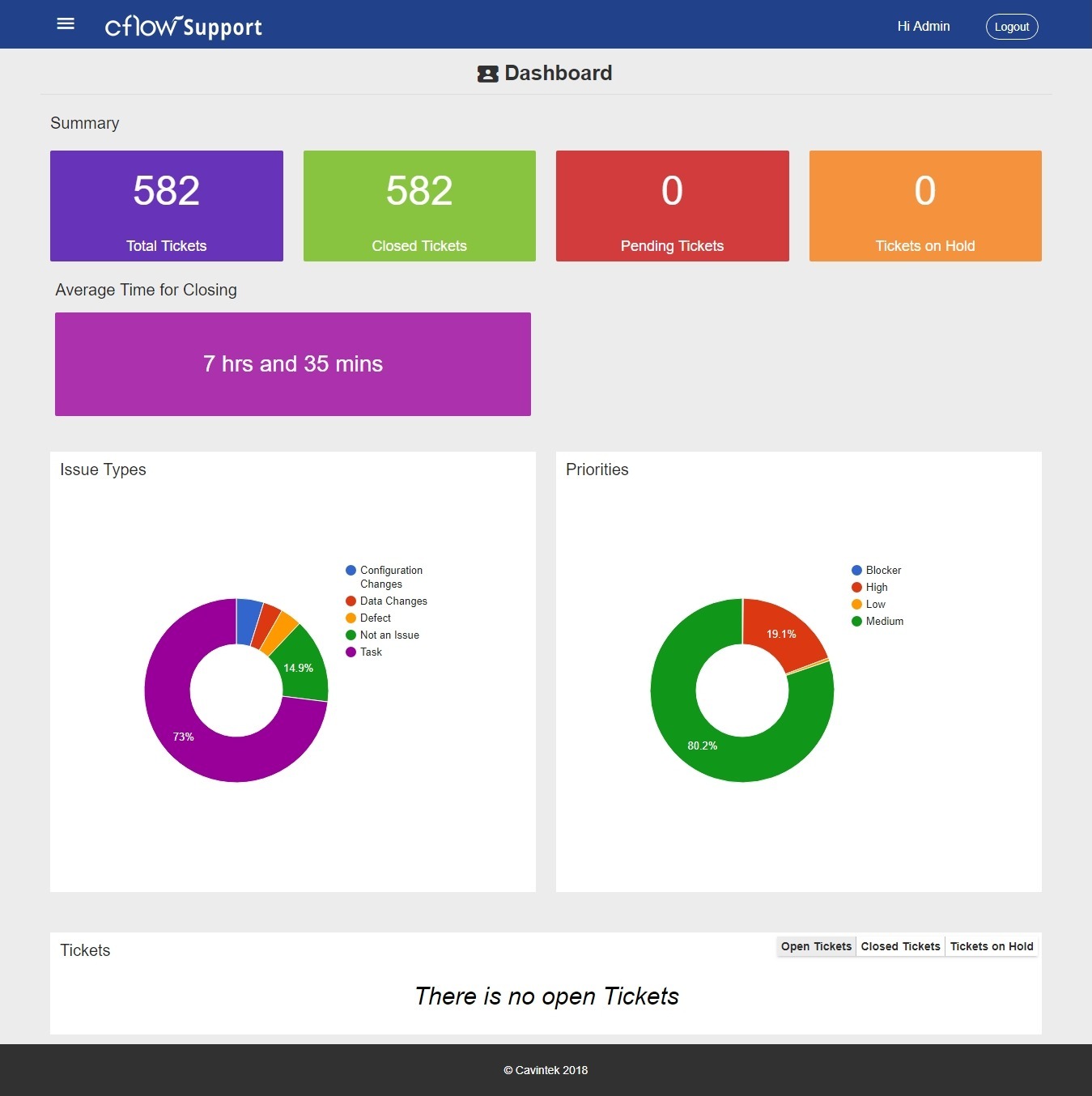 Click on the menu -> My Tickets to view the list of tickets that have been created by the logged in user. The Open Tickets are tickets created and still being worked on.
Click on the menu -> Home and click on the New ticket to create a new ticket. You may also create a new ticket by clicking the Create ticket from the My Tickets page.
When you are creating a ticket, ensure the following information is filled in:
Enter the subject of your query in the title field.
Give a description about the query.
Select the priority of the issue to convey how important it is to resolve the issue. You may select from the following values – Low, Medium, High, Critical, Blocker.
Select the severity of the issue to convey the impact of this issue on the application. The possible values are Low, Medium, High, Critical, Blocker.
If you have any information such as screenshots related to the issue, you can attach those files and submit the ticket.
When the status of the ticket is updated, the user will be notified via email.