You can export data from your workflow in Cflow to Excel spreadsheets using the Excel Export feature.
Steps for setting up the Excel Export feature is given below:
Select Admin -> Workflows.
Click on a workflow. You can configure the Import/Export settings only at the initiator stage in a workflow.
Select the initiator stage and click on the Import/Export icon.
List View of Workflow Stages: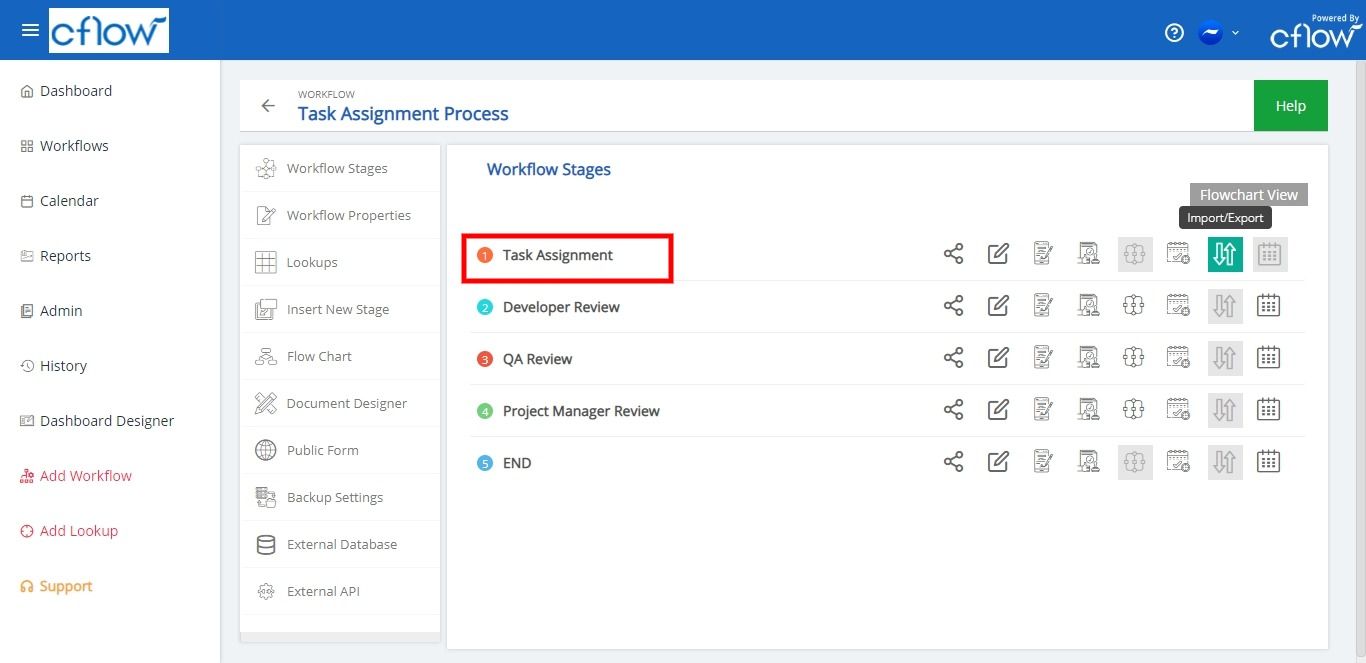 Note: You can also customize the workflow stages view by clicking the Flowchart view button on the top right corner. This shows all the workflow stages in the form of flowchart. Click on the initiator/reviewer stage and all the relevant menu options are shown on the left side.
To export the field values from Cflow to Excel, turn on the Excel Export toggle. Turning on the Excel Export toggle enables the export icon in the stage inbox. In the Excel Export, turn on the fields that you want to export to an Excel file and click on the Save icon at the bottom of the page.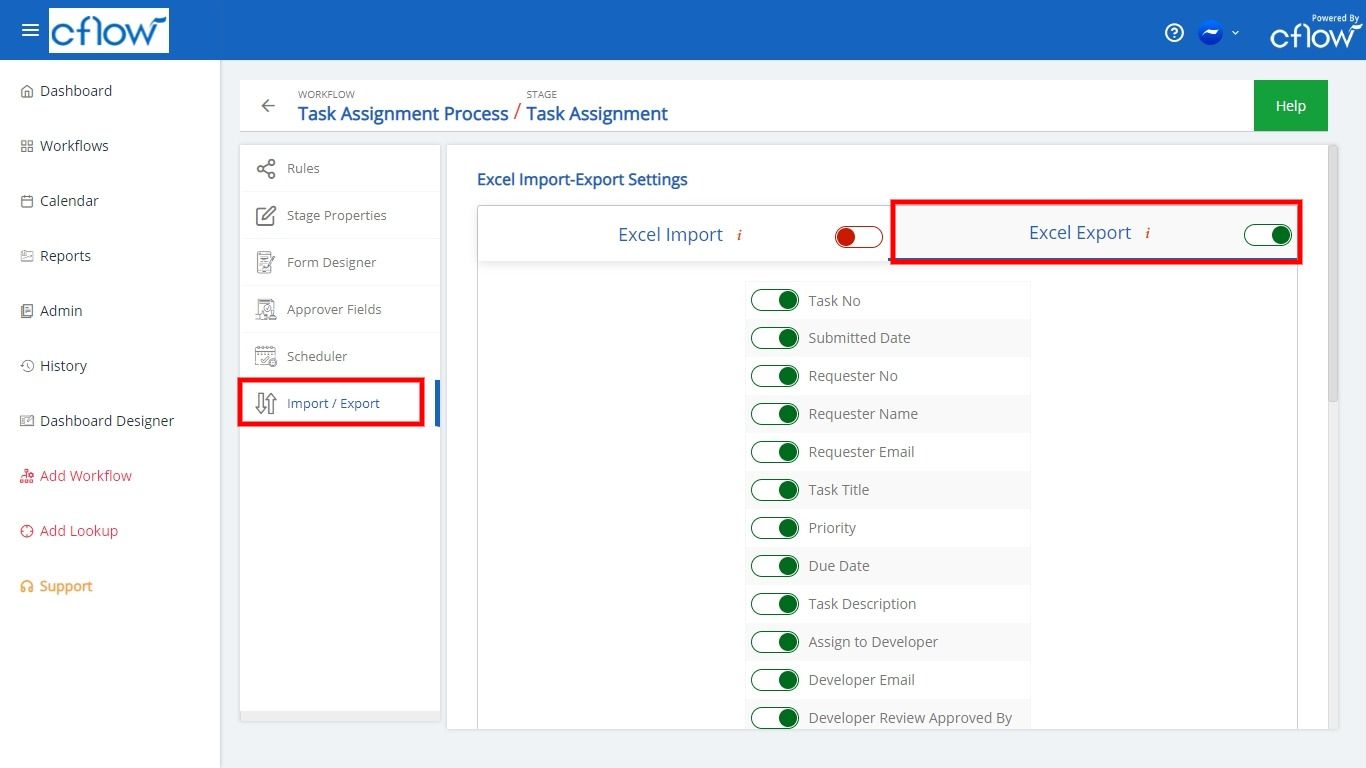 Click on the export icon 

in the stage inbox to export the field values from Cflow to Excel.