Explore the Cflow Dashboard Designer to quickly gain insights into the most important aspects of your data. Get real time insights and competitive analyses to identify items that require immediate action. Your dashboard can now be configured in a way that displays only the most important data to you. You can customize the dashboard by adding the widgets that you want to view in your dashboard and also reposition the widgets in a preferred order.
You can drag and drop the following widgets in your dashboard – My Ratings, Star Performer, Reminders, Task Details, Notifications, My Workflows, Key Metrics and Chart from the Dashboard Report, Dashboard Report. Designing your dashboard is easy, follow the below steps to configure your dashboard:
To hide a widget, simply click on the delete icon in a widget that you no longer wish to appear on the dashboard. You can drag and drop the widget at any time if you want it to re-appear.
Widgets are available in different dimensions. You can select the dimension that fits in the designer screen. Just drag and drop the widgets anywhere in the dashboard designer page.  Remember when you try to place the dimension that doesn't fit in the screen, you can see a red outline indicating that widget cannot be placed there. In such a case choose a different dimension that fits into the dashboard designer screen.
You can view the current set-up of your dashboard screen by clicking on the Current Dashboard at the top right in the Dashboard Designer.
Admin can configure this setting for all the users in their organization by turning on the toggle Update to all users at the top right of the screen after designing their dashboard. Users can also modify their dashboard based on their preference.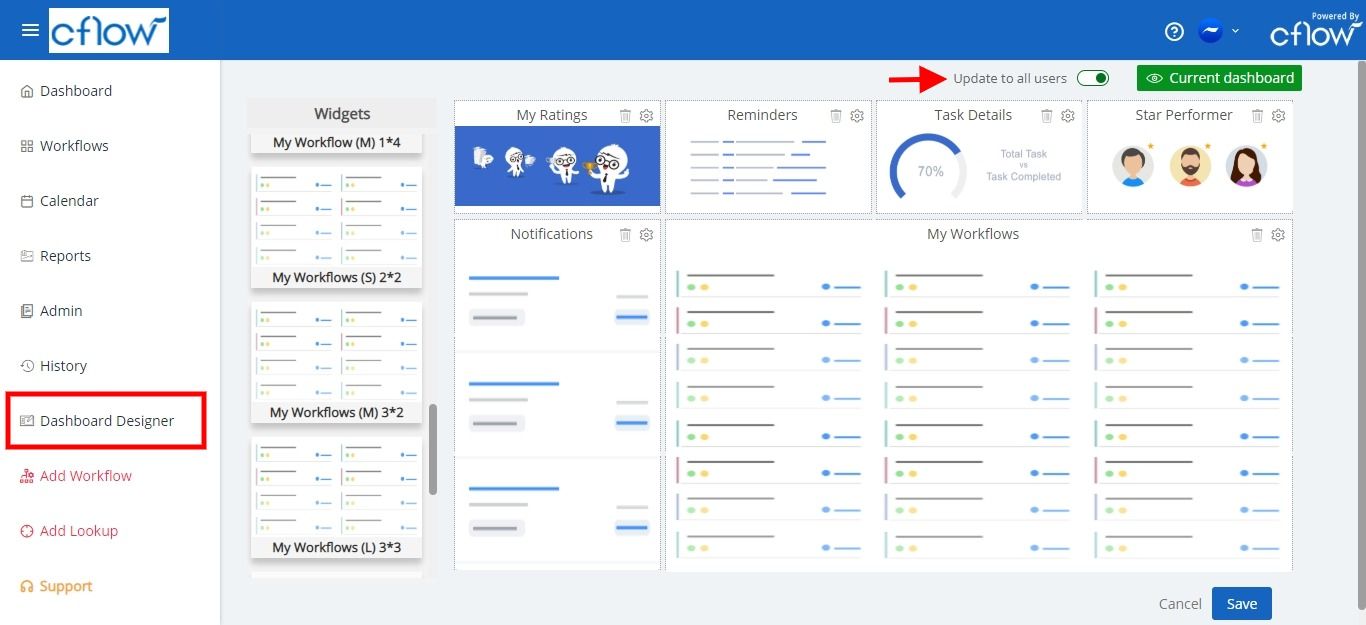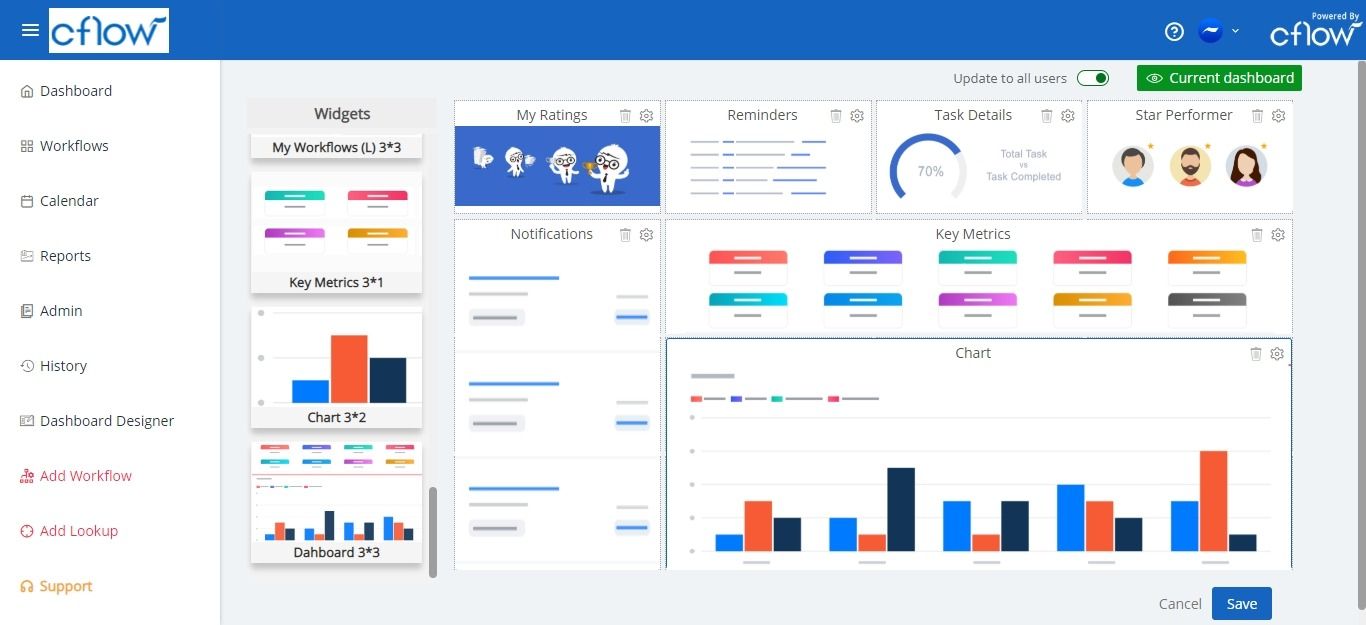 When you drag and drop the Key Metrics, Chart, Dashboard Report from the widget you can choose the most important report that needs to be displayed in your dashboard from properties.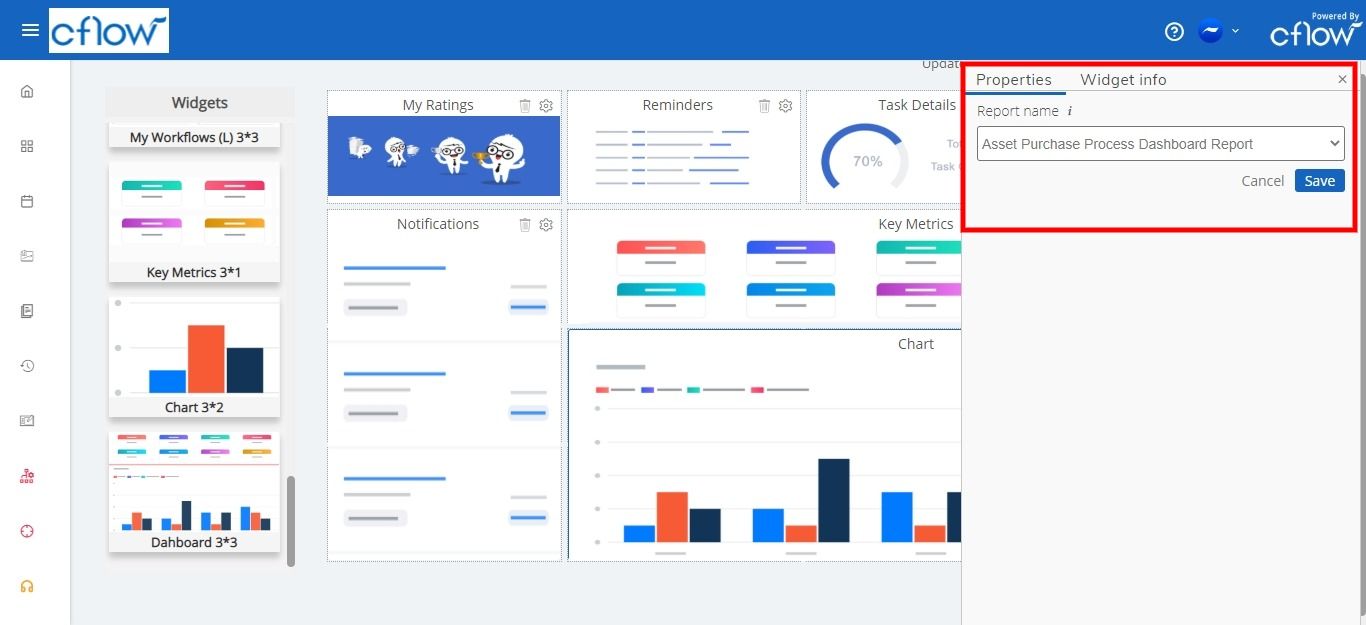 Note: Only Bliss plan users have access to the Dashboard Designer module. Trial Users and the users who have subscribed to other plans in Cflow cannot access this module.