Archiving is highly important for information management, giving businesses greater control over their information process. Cflow allows you to move the records at ease which are no longer active, can be archived to manage and retain the data effectively. You can also create reports in Cflow with the archived information.
Data archiving helps businesses meet compliance both by storing data long term and by consolidating data for easy access in case of an audit.
All the records that are in the end stage can be archived. Records are moved to Archive only when the Archive Service runs. Cflow runs an archive process every 24 hours.
Click on Admin -> Select a workflow.
Click on Archive settings.
Turn on the toggle Archive Settings and enter a name for the archive. In Archive Date, select the Date which will archive the records that are moved to end stage on or before the specified date. Enter the mail id to send a copy of the archived records to your mail and also give a description to understand the purpose of archiving the records.
All the archived details can be viewed from Existing Archives.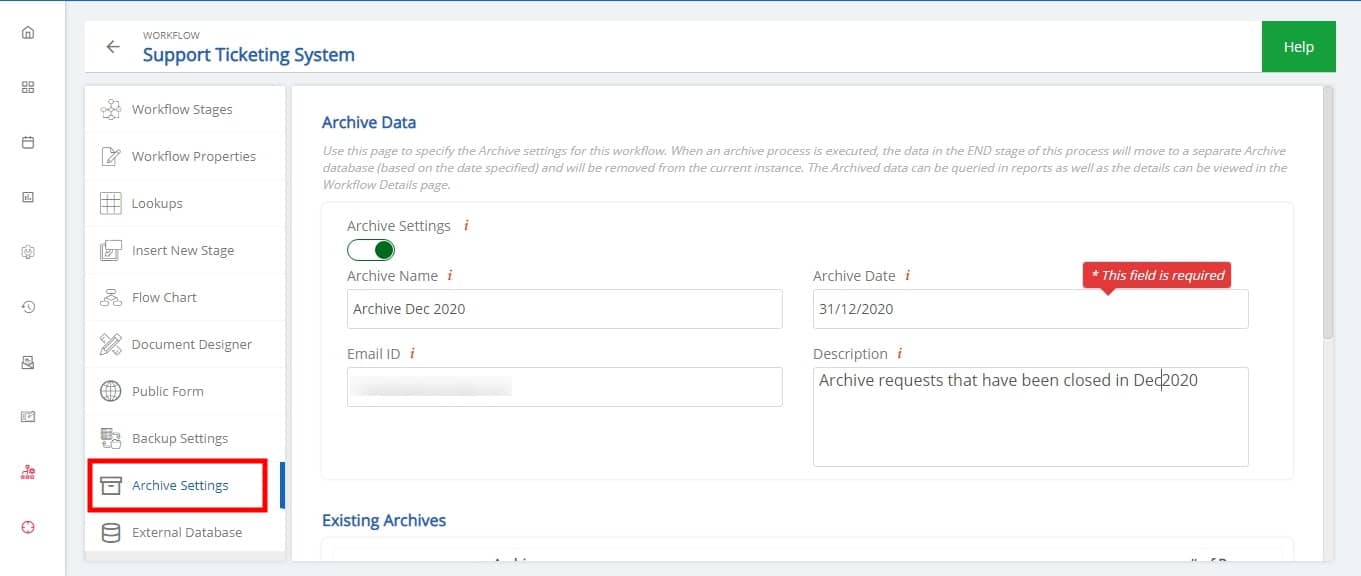 When the Archive Service runs all the records that are in End Stage are moved to Archive. From End Stage click on Archive and select the name of the archive that you would like to view. Once the records are archived, you cannot make any changes in those records.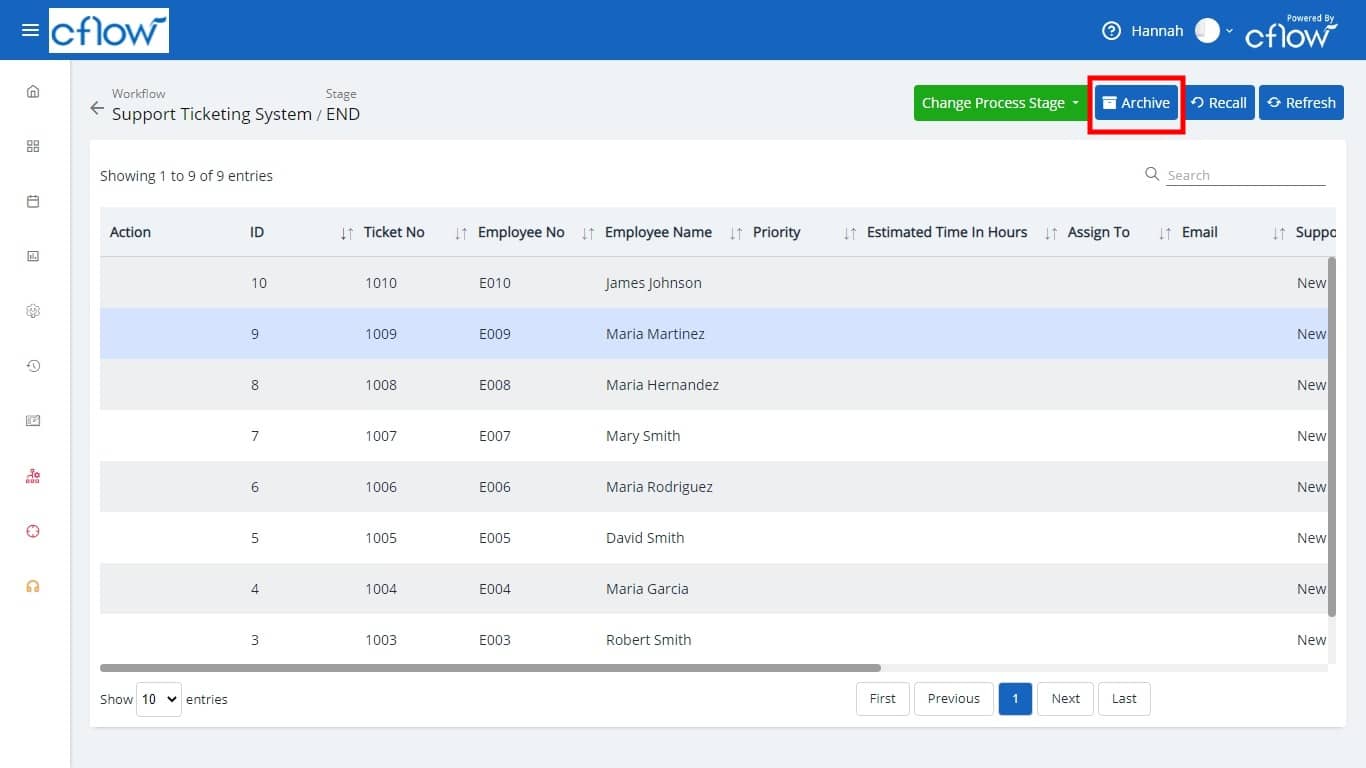 To create reports on Archive Records
Click on Reports.
Turn on the toggle Archive.
Select the workflow and archive to create Dashboard and Table Reports. You can share these reports with your colleagues and download the report on your device.